Having a standard for any athlete or athletic endeavor is critical – it both sets and grounds expectations and helps produce buy-in. Goal-setting is often ineffective when there is no establish standard or criteria for whether a goal is attainable, reasonable, or even worthwhile.
In this short article, you'll see an example of a very hard-throwing softball player with explanation of common velocities and the standard that should be set for young players.
The Standard of Throwing Speed
The softball player featured below was 14 years old when this video recorded. She has since hit 70mph, which is the hardest throw our academy has ever seen, and an absolutely elite throwing velocity for any player at any level!
Okay, so if 67-70mph is crazy fast, what is a good velocity for different ages?
Softball Throwing Velocities by Age
The following speeds are for competitive, travel-level players who are serious about softball. To include casual player and Rec-level players would skew averages too much. Assume casual players throw 3-4 miles per hour slower on average due to lack of consistent training and practice.
Age 17-18
Goal Throwing Speed: 60-65
Average Throwing Speed: 54-57
Ages 15-16
Goal Throwing Speed: 57-60
Average Throwing Speed: 50-54
Ages 13-14
Goal Throwing Speed: 54-57
Average Throwing Speed: 46-50
Ages 11-12
Goal Throwing Speed: 52+
Average Throwing Speed: 42-46
Ages 10 and under
Goal Throwing Speed:
Average Throwing Speed: 38-44
Why Do Some Softball Players Throw Harder Than Others?
We'll cover this more in depth in other articles, but main factors are the following:
Physical maturity and size
Throwing mechanics
Overall body strength
Athleticism
Fielding technique
Footwork after fielding the ball
Arm conditioning and how often a player throws
Intensity when throwing (how hard does a player try to throw it?)
Other genetic factors like fast-twitch muscle fiber composition, etc.
One of the Best Throwing Drills For Softball Players
I don't want to leave you with just the knowledge of how hard you should be throwing. So, the video below explains a great drill to start improving your mechanics today. Add it to your throwing routine. 
And once you watch the video, be sure to subscribe to my YouTube channel, where I release new videos every single week. Look for the subscribe button at the end or click here.
No Matter How Hard a Player Throws Today, She Can Throw Harder
If you're interested in throwing harder from the field (I specialized in teaching softball players how to throw harder overhand) download my free eBook.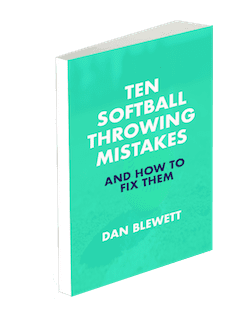 I also offer an extensive online course on throwing that will help any player gain miles per hour and accuracy on her throws. It's called She's Got a Cannon and it's an amazing step-by-step resource for players, parents and coaches.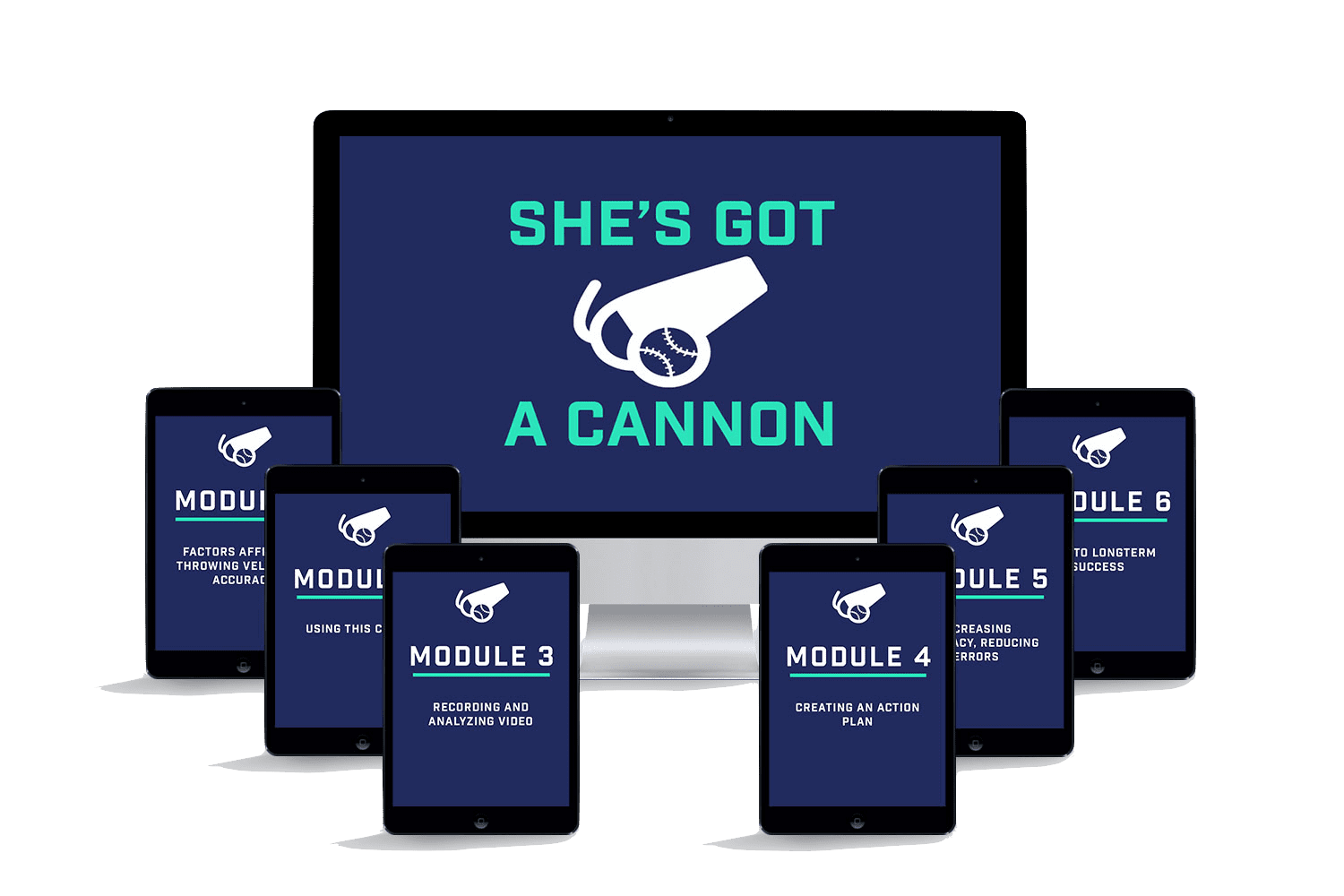 Good luck this season! – Dan